Hey guys! How have you been these past few weeks? I hope this post finds you well and good.
I come to you from my comfy bed, listening to Jojo's "Too Little Too Late" (Remember that song? It was such a jam back in the day!) and drinking some homemade turmeric tea. I'll share the recipe on #FoodieFridays on my Instagram @astrangerinaccra. It has a plethora of benefits and is super yummy, at least in my opinion.
Anyways, enough rambling…
This week, I'll be sharing my favourite podcasts with you. I love listening to podcasts and you could call me an addict. I listen to them in the shower, as I walk around town, when I'm cooking, washing the dishes etc etc. You get it! I learn something new with every podcast I listen to and the ones I cover today have taught me so much and made me laugh my head off!
2 Pesewas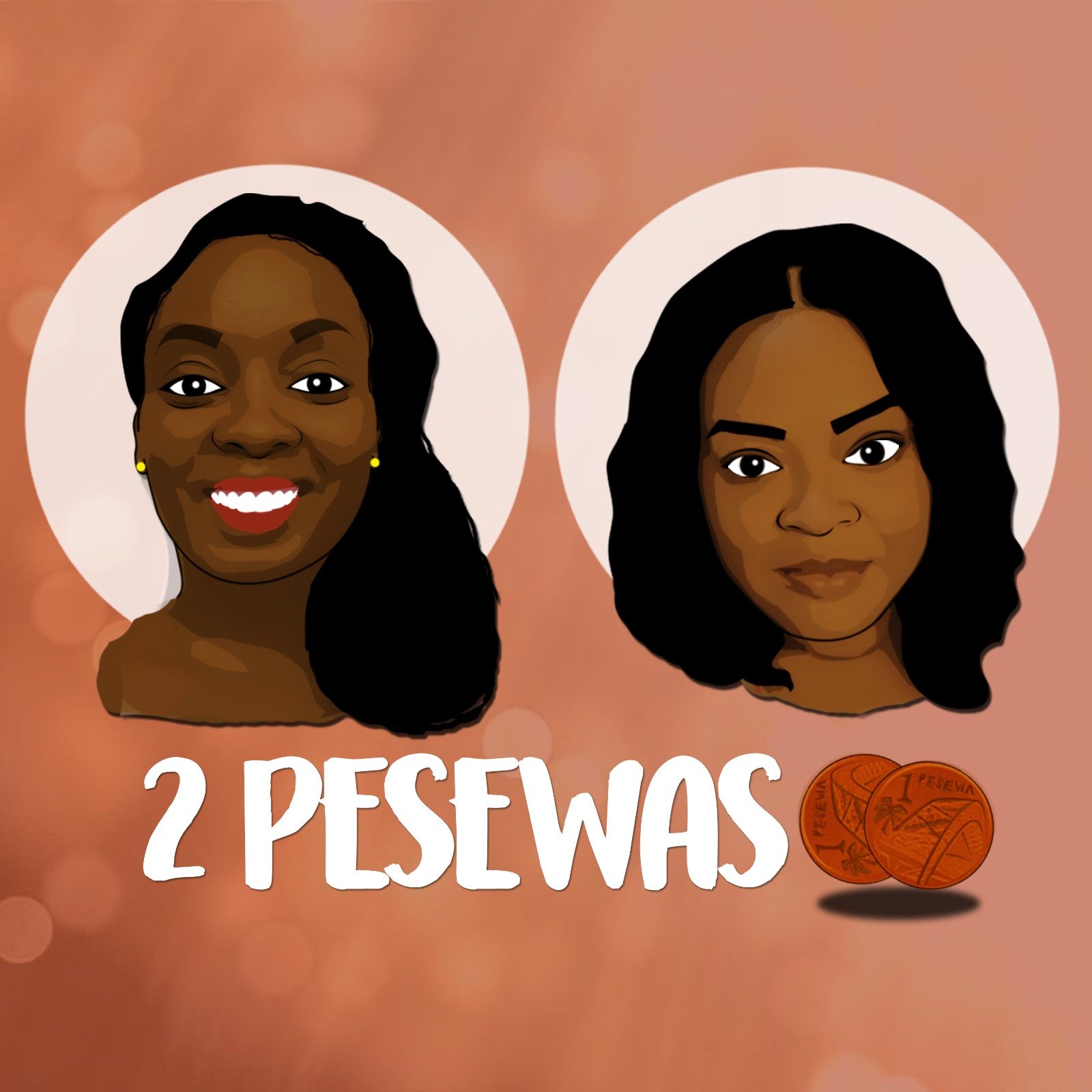 '2 Pesewas' was the first Ghanaian podcast I ever listened to. It just randomly popped up on my feed and I was first drawn to the name. "What is 2 Pesewas? As in 2 cents? So they're giving their 2 cents?" I found the name intriguing and began listening. From that day, I became an avid listener and never looked back!
This podcast is hosted by Peaches and Edi, two women who basically give their 2 Pesewas on everything! Each episode is split into 4 segments: In The News, Songs Of the Week, WTF?! and Two Pesewas. They cover every inch of what goes on in our world, from music, to hilarious situations, serious matters and downright ridiculousness!
It's the kind of podcast that teaches you so much about the world but makes it fun. We all know that a lot of reports can be downers and dampen the mood, but 2 Pesewas reports add some spice! I enjoy every topic they cover, from societal struggles and injustices to strange but interesting practices
What I also love about this podcast is that they don't only discuss serious issues, but also offer solutions. I'm one of those people that dislike pointless complaining. If you have a problem with something, offer a solution or at least start a conversation that will come up with one. If you don't, your complaining is basically pointless… Sorry not sorry.
2 Pesewas is what Ghana needs. It's so lighthearted and you can hear the excitement in the hosts' voices, but when they get down to business, they really know how to get down!
I first listened to Jesus and Jollof about 2 months ago, and I confess that I was late to the Jollof party and it's unfortunate because this party is banging!
This podcast follows the lives of Yvonne Orji and Luvvie Ajayi, as they talk of their experiences as Nigerian natives in the U.S.A.
Their lives and experiences are relatable, as they discuss topics from self doubt to being workaholics and dealing with stress. A lot of young people in today's world would relate to their experiences and agree with their grievances. Though they may discuss heavy topics sometimes, each episode feels like a therapy session, not only for the listener, but for them too. We both benefit from it, and I love that.
They speak from the heart, and you can tell they're being honest and vulnerable, and that gives you and opportunity to do the same, which is immensely beneficial. I often find myself self-evaluating as I listen.
The one thing I adore about this podcast, is that they have so much faith in God. In every episode, they share a Psalm that relates to the topic at hand, and resonates with their lives and listeners' too.
It doesn't hurt that the ladies are hilarious! I find myself bursting into laughter each and every episode. Their humour is so effortless and oh my gosh, rib cracking. I LOVE IT!
This podcast is for someone looking for a real talk about life and all its complexities, in a lighthearted, but serious way.
Give it a listen, and you won't regret it!
Click this link to listen to Jesus and Jollof (available on all podcast platforms)
Dare To Tell
This is another Ghanaian podcast that I love love love!
'Dare to Tell' is a podcast that highlights different people's stories, from dealing with loss to witnessing an explosion. These people, from different walks of life, submit their stories for the world to hear, and I think it's beautiful.
Their stories connect the world in a small but major way. Listeners are able to see the world through the lives of others, and empathise with them. These stories touch your heart, let you know that you're not alone in your struggles and teach you a great deal about life.
I would recommend this to anyone that loves storytelling and wants to see the world from a different perspective.
Click this link to listen to Dare to Tell (available on all podcast platforms)
Pursepective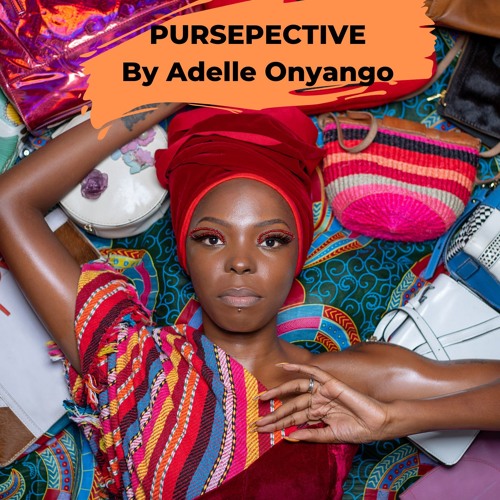 If you've been a consistent reader of this blog, then you know Adelle Onyango. I covered her in my 'Woman Crush Week' series in the month of March. Click here to read my post on her.
Pursepective is a podcast crucial to our African society. It is based in Nairobi, Kenya and focuses on the issues men and women face in the society.
Each episode is recorded live with a panel consisting of both men and women, and an audience that can chip in. An array of topics are discussed from the patriarchal society to the problems the boy and girl child face as a result of it.
About 10-15 people join in the discussion every episode, and this gives different perspectives on the issues at hand, and offers solutions to better the society for both sexes.
It is a must listen for each and every one of us, as we all associate with the opposite sex everyday, and it is crucial to understand them better in order to live in a fair society.
Click this link to access all Pursepective content
Legally Clueless
'Legally Clueless' is another podcast by Adelle Onyango that I love. On this podcast, Adelle records the stories of different people from all walks of life around Africa. By now, you can tell that I love stories and storytelling. It just gives you a new perspective.
The podcast's main segment is '100 African Stories', where Adelle aims to collect 100 stories from Africans all over the continent and in the diaspora, to dispel the myths of Africa and its people. It is well known that Africa is misrepresented by the media and the world has a warped view of this beautiful continent.
'Legally Clueless' breaks down the single story of Africa, and gives its people a voice to tell their stories. Their true stories.
As of now, Adelle is taking new story entries, so if you wish to submit one, contact her on +254 768 628 790 and send a 1 minute story demo on Whatsapp.
Click this link to access all Legally Clueless content
Check these podcasts out and let me know what you think!
Have a lovely week, guys!
Thanks for Reading!
Don't forget to follow!
X